Pinnacle Financial Partners (Nasdaq: PNFP) is a bank that operates in 15 primarily urban markets across the Southeast. Pinnacle is more than a bank. It's a place for people to find true business partners for their business; it's a place where clients can rely on unmatched service by seasoned professionals; and it's a place where employees love to go work every day. In 2021 Pinnacle invested in three new areas that solidify its expansion from its home state of Tennessee.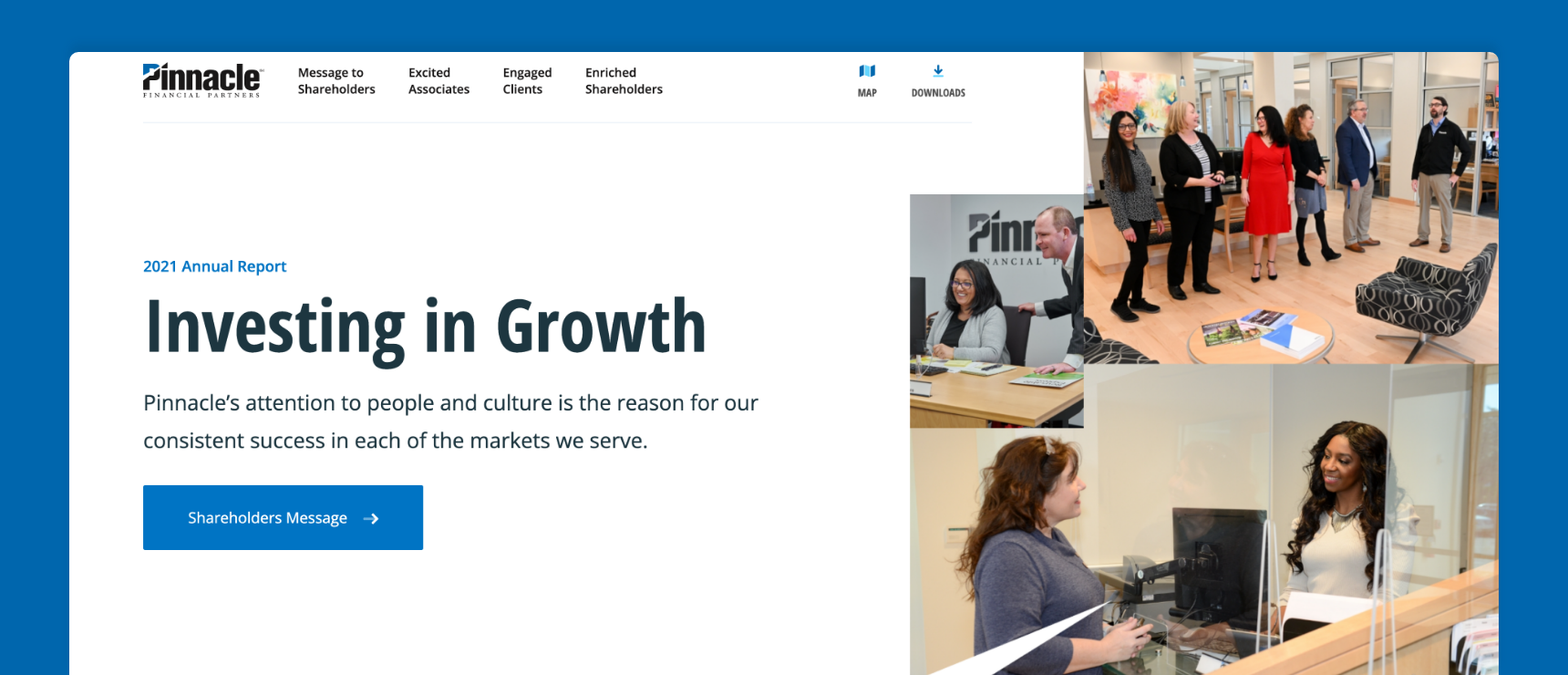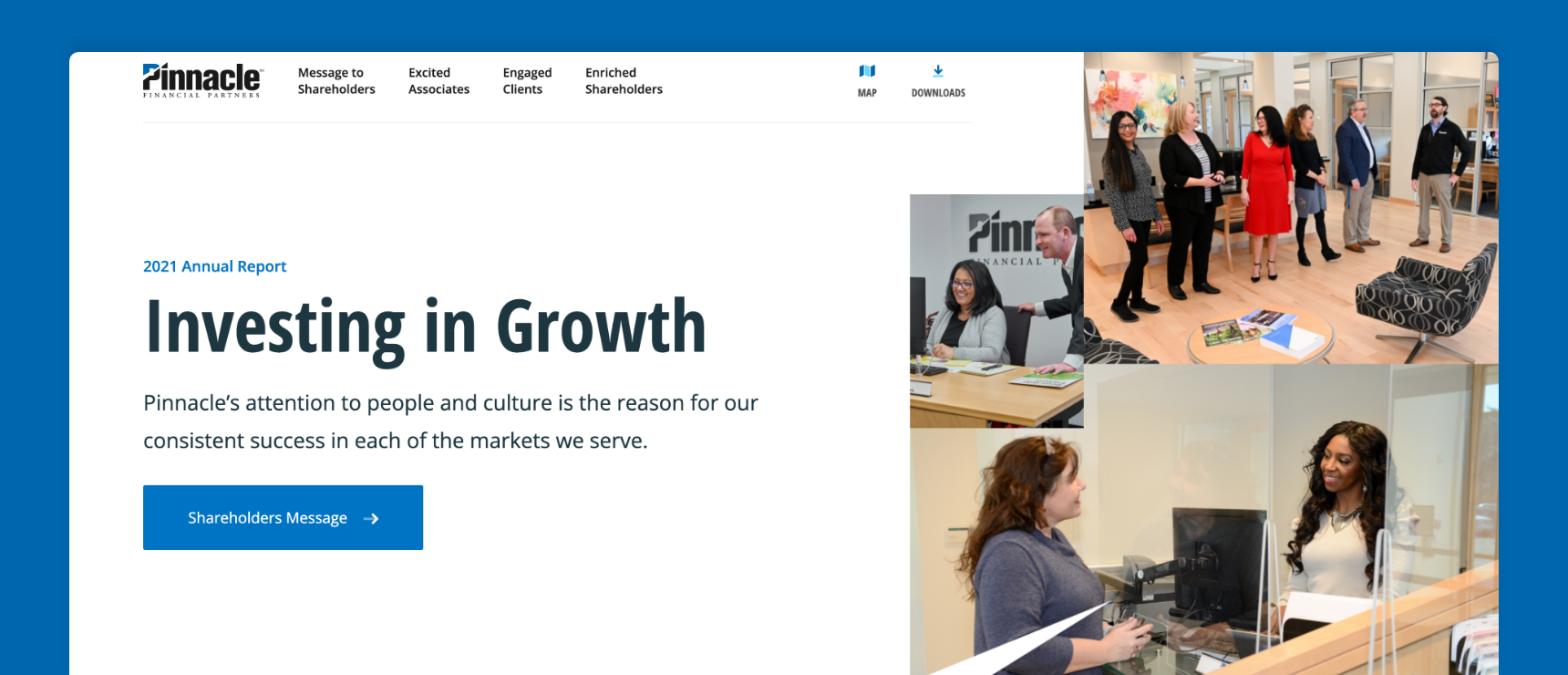 Since Pinnacle has been investing in its growth for the past few years, C&C showcased the bank's expansion without making it the focus of the report. Expansion is important, but it is not the core of Pinnacle.
Our team proposed incorporating an interactive map to the report that would show each market that Pinnacle now operates in and adding factoids that establish the growth of the company in each market. The first year we introduced the interactive map to the online annual report, it was a huge success, and the client received a lot of great feedback from its stakeholders. From then on, we decided to include it in each report and will continue to do so as the firm keeps on growing.