Curran & Connors is proud to extend our legacy of helping companies tell their stories to a new program to increase awareness around financial literacy in our country.
Here are the facts: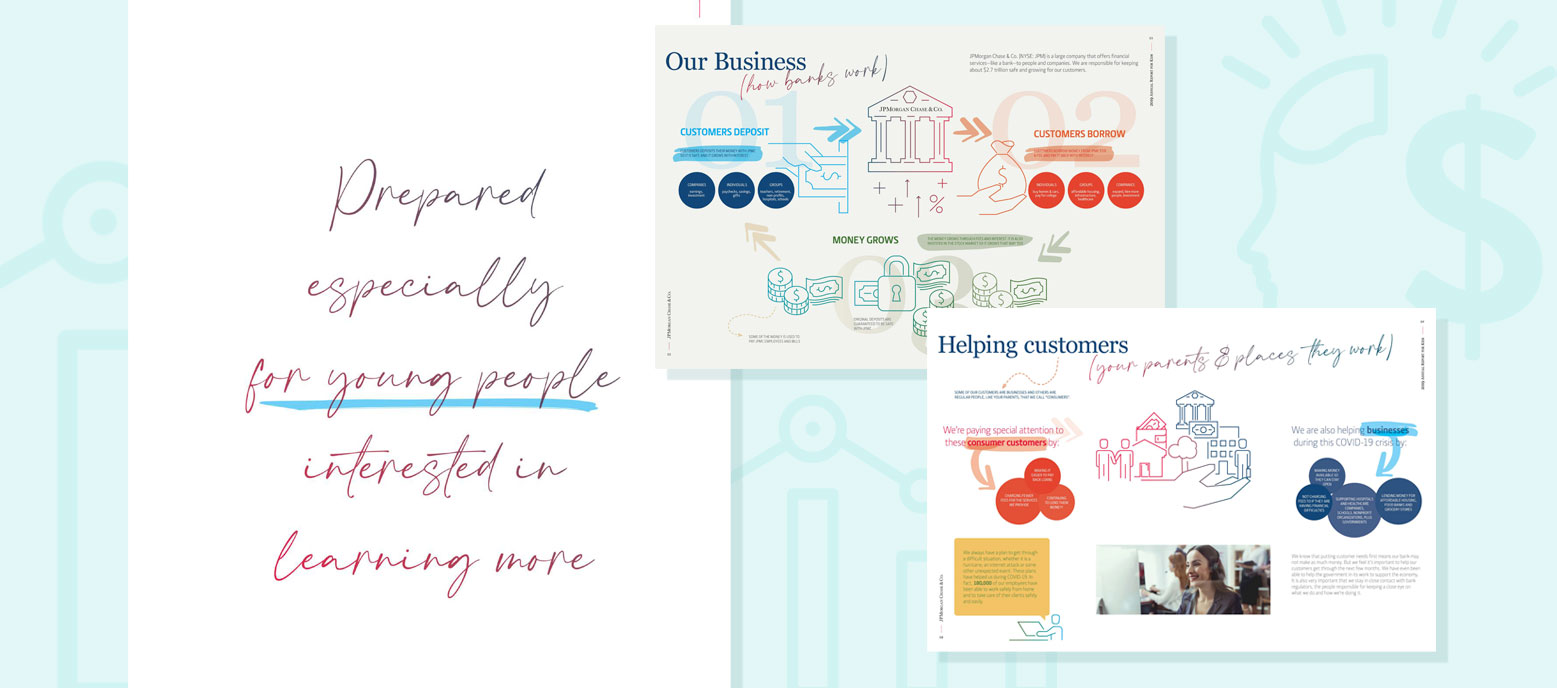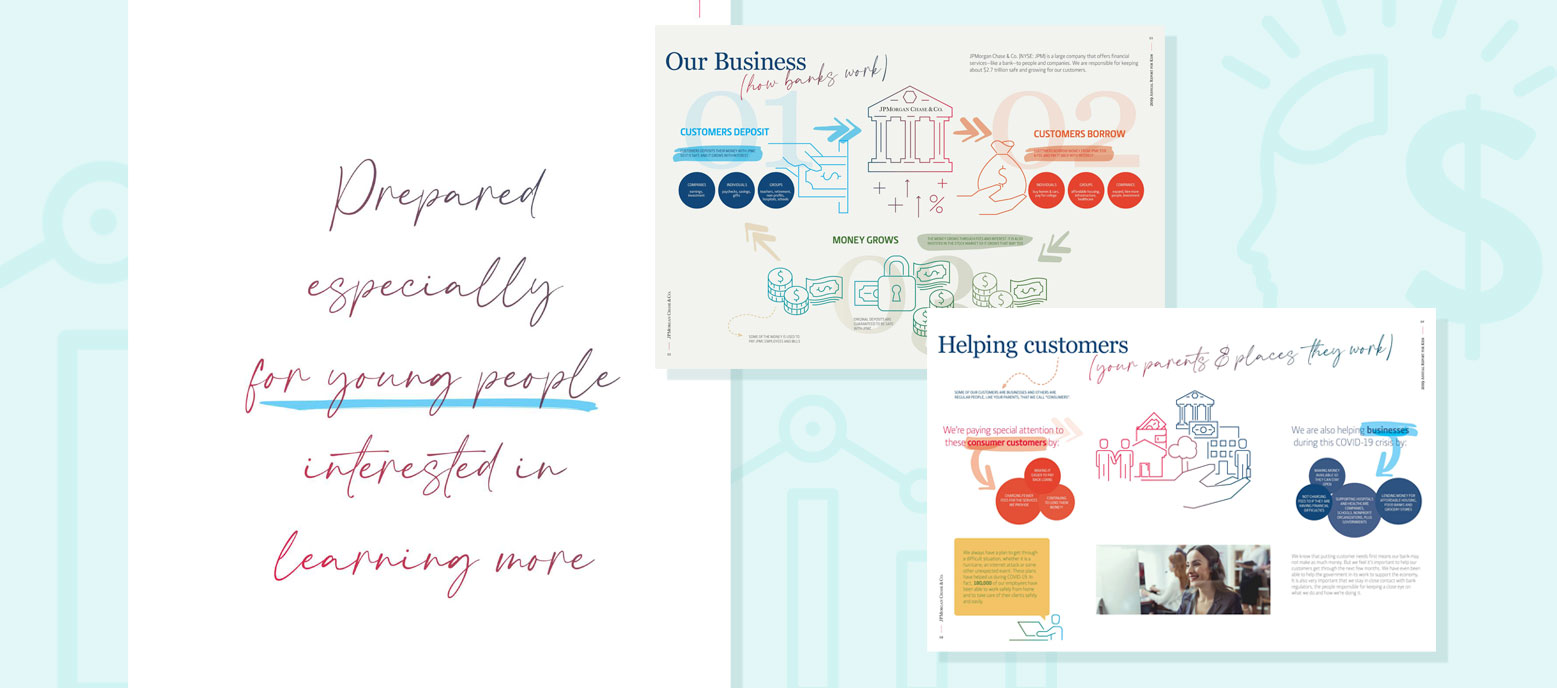 As creators of corporate annual and sustainability reports, Curran & Connors is well aware of the value that clear strategic and financial communications has in investment decisions made by institutional investors, hedge funds, retirement funds and Main Street investors alike.
We believe it is possible to put a dent in the financial literacy gap and improve the future opportunities of the next generation by sharing with them the secrets of sound investment fundamentals today—while they are kids. For this reason, we have created a program that blends our design skills with companies' obligation to fulfill their corporate responsibility: Annual Reports for Kids—Opening Minds and Creating Future Opportunities.
Through our Annual Reports for Kids service, Curran & Connors will convert a company's current annual report for shareholders into an educational report for kids which would live on a company's sustainability or ESG page.
Annual report season is right around the corner—be one of the first to take part in this innovative idea. Contact us to learn more.